We have something for everyone! Check out a few of our collections below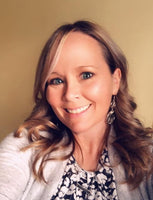 Saving money and making dreams come true
I have always tried to stay in the background, not wanting to be seen. Always standing in my own way and holding myself back. Then Paparazzi entered my life.
Every day, I am tackling obstacles and reaching new goals and YOU CAN TOO!
Did you know, if you are regularly spending $75 on jewelry, you can sign up and get close to twice the amount of jewelry? You don't even have to sell if you don't want to, but you absolutely can! 
If you don't feel like you are a sales person, I know how you feel. Me either. Good news is this jewelry really sells itself. Think about what brought you here looking today. It's the same story for so many people. We love to look fabulous, feel fabulous but not pay a fabulously large amount of $.
I'd love to bring you in and help you save money. If you want to sell, I can help you move out of your comfort zone and step into the role you were made for!
Paparazzi gives you the ability to change other's lives while making your own dreams come true!
Please feel free to message me if you have any questions. I would love to talk to you! 
Join Lisa's Team!
Did you know?
Paparazzi has new inventory released EVERY day Monday- Friday @ 3:00 pm EST (except holidays). I order multiple times a week. If you are a member of our VIP group on Facebook, you get to be among the first to see what's coming. It is free to join and be a member of the group. All you have to do is click the link to join today! VIP Chic Shimmer  

Customer Reviews
I love to shop with Lisa, I love the jewelry selection, so beautiful for the price, her attention to detail with invoicing and packaging and ship , and she is so sweet and has an awesome personality, I will always shop with her 

Margie L.
Great customers service . Lisa is so sweet and accommodating and her jewelry pieces are just beautiful and very elegant . Thank you Lisa

Andrea S.

I found chic shimmer while googling a paparazzi piece I was looking for and she had it! Then I found her on Facebook. She is fast at shipping and has beautiful pieces!! Thank you



Jennifer E.
Chic Shimmer get a 5 in my book. It has a great amount of inventory, the lady that run it is very friendly and helpful . I love the being able to shop her website. 





Amy C.